2018 – 2019 PTO Executive Board
President (Primary School Contact): Julie Corwin – julesandjack@comcast.net
Vice President (Preschool Contact):
Secretary (Intermediate School Contact): Erin Goddykoontz – eegoodykoontz@gmail.com
Treasurer (Middle School Contact): Jennifer Brant – brant498@comcast.net
Want to help out? Join an FSA Committee…..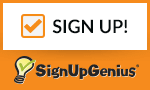 PTO Parties
All Saints Day Party
Thursday, November 1, 2018
Advent Party
Friday, December 14, 2018  

PTO Reimbursement Information
Download and complete the PTO Reimbursement Request here. After completing- print, sign, and turn into the front office.
2018-19 PTO Meeting Schedule
Monday, September 10, 2018 – 8:00 am
Monday, October 1, 2018 – 8:00 am
Monday, November 5, 2018 – 8:00 am
Monday, December 3, 2018 – 8:00 am
Monday, January 7, 2018 – 8:00 am
Monday, February 11, 2019 – 8:00 am
Monday, March 4, 2019 – 8:00 am
Monday, April 1, 2019 – 8:00 am
Monday, May 6, 2018 – 8:00 am