2017 – 2018 PTO Executive Board
President (Primary School Contact): Julie Corwin – julesandjack@comcast.net
Vice President (Preschool Contact):
Secretary (Intermediate School Contact): Erin Goddykoontz – eegoodykoontz@gmail.com
Treasurer (Middle School Contact): Jennifer Brant – brant498@comcast.net
Want to help out? Join an FSA Committee…..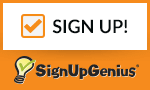 PTO Parties
All Saints Day Party
Wednesday, November 1, 2017 at 1:30 PM (Parade at 1:15 pm)
Advent Party
Friday, December 22, 2017 (3-Hour Early dismissal at 11:30 pm)


PTO Reimbursement Information
Download and complete the PTO Reimbursement Request here. After completing- print, sign, and turn into the front office.
2017-18 PTO Meeting Schedule
Tuesday, September 5, 2017 – 8:00 am
Monday, October 9, 2017 – 8:00 am
Monday, November 6, 2017 – 8:00 am (Meeting Minutes)
Monday, December 4, 2017 – 8:00 am (Meeting Minutes)
Monday, January 8, 2018 – 8:00 am (Meeting Minutes)
Monday, February 12, 2018 – 8:00 am
Monday, March 12, 2018 – 8:00 am (Meeting Minutes)
Monday, April 9, 2018 – 8:00 am (Meeting Minutes)
Monday, May 7, 2018 – 8:00 am  (Meeting Minutes)